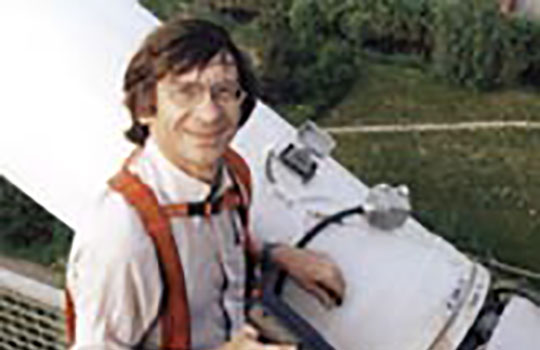 A LIFE DEDICATED TO INNOVATION
The Life of the Foundation Founder Reiner Lemoine
Reiner Lemoine was born in Berlin in 1949. He studied astronautics and received his diploma at the Technical University Berlin in 1979. Reiner Lemoine was a pioneer in the field of renewable energies in Germany. He established with friends and business partners numerous innovative companies; amongst others:
1978 Wuseltronik GbR, engineering company for industrial measurement and renewable energy technology
1996 Solon AG, producer of photovoltaic modules
1999 Q-Cells AG, developer and producer of high-performance solar cells
In September 2006, shortly before his death, he founded the Reiner Lemoine Stiftung
HIS VISION

With great determination and a remarkable readiness to take on risks the visionary Reiner Lemoine contributed to establish the renewable energy sources within our society and steer them away from an alternative scene to a rapidly growing industry which is worldwide acknowledged to be necessary for a long-term persistence of economical opportunities and possibilities for development.
The engineer Reiner Lemoines saw also the socio-political aspect of his efforts: renewable energies strengthen the independence of nations, serve peace, secure basic resources for millions of people and protect the environment. The work of Reiner Lemoine was motivated by profound ethics. This also became apparent in his corporate culture. Wuseltronik GbR for example was run as a collective where all employees got equal payments and decisions were made together. In the following companies this team spirit continued to play such an essential role.
The Reiner Lemoine Stiftung continues the work of its founder Reiner Lemoines by fulfilling its duty to meet his ethical principles and in awareness of the socio-political dimensions of his work.